WELCOME TO A CO+CREATIVE
MUSIC SPACE OF OMNIPRESENT DIVINE LOVE
Heart Centred Music To Lift Your Soul With Divine Loving Light!
My Intention & Promise Is To Create a Better World Inspiring
​Global Divine Love & Kindness Through Music!
Thank You For Your Business Purchasing My Music To Help Our World With Loving Kindness!

Paul Luftenegger - Is a Multi Award Winning Internationally Published Professional
Singer/Songwriter In More Than 200 Countries!
​Member of SOCAN, Songwriters Association of Canada S.A.C. , Positive Music Association, LARA LGBT Academy of Recording Arts
Paul Luftenegger Has Recorded Five Conscious Albums - Titles Include The Following:
"I Believe In You" & "North Star" - New Singles - 2016
"The Miracle of You" - In Partnership with NY Times Best Selling Author, Anita Moorjani - 2015
"Love Expanding Love" - Funded By Paul's Fan's Worldwide Through Kickstarter - 2014
"Diamond Light" - Award Winning Album - 2013 (USA Songwriters Contest / London Free Press)
"Worthy" - Live Piano / Vocal Recording 2012
"Beautiful World / Blessings From Above" - Vignette Album of Short Songs - 2011
PAUL LUFTENEGGER NEWS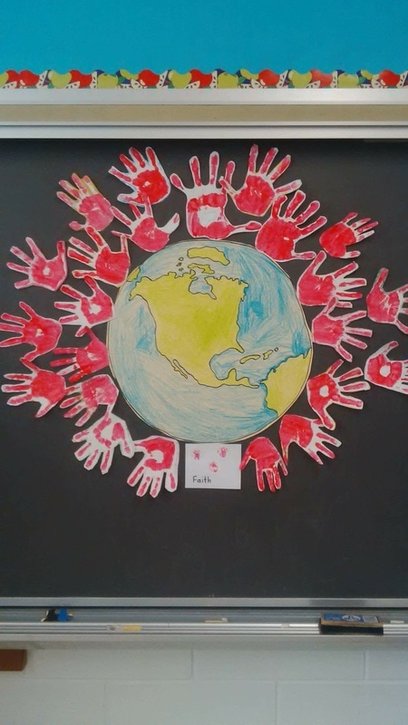 ---
Meet Ms. Knelsen & Mrs. Frizzard
Santam Kaur & Paul Luftenegger
PAUL LUFTENEGGER INVITED TO PERFORM HIS MUSIC AT
A Celebration With The Greater UN Community
"CELEBRATING THE 3RD UN INTERNATIONAL DAY OF YOGA"
New York City - June 22, 2017
MAY 24th, 2017 - PAUL LUFTENEGGER IS INTERVIEWED BY USA RADIO HOST ARROE COLLINS SHARING HIS RECENT MISSION HELPING 2000 PEOPLE HEAR IN VIETNAM AND SHARING HIS NEW ALBUM DETAILS RAISING $14,000.00 ON HIS KICKSTARTER CAMPAIGN TO HELP FUND HIS NEW RECORD!
PAUL LUFTENEGGER'S
​NEWEST KICKSTARTER CAMPAIGN "FAITH" RAISES $14,137.00 FOR PAUL'S NEW ALBUM TO INSPIRE AND PROMOTE GLOBAL LOVE AND KINDNESS FROM WITHIN

AMAZING TEACHER BLOGS ABOUT SHARING MY KIND LOVING MUSIC WITH A CLASSROOM OF GRADE TWO STUDENTS - IN OTTAWA ONTARIO CANADA
WORLDWIDE iHeartRADIO Interview With The INCREDIBLE ARROE COLLINS
Recorded LIVE From Charlotte North Carolina U.S.A.

Sharing The Concept & Idea About This New
"LOVE EXPANDING LOVE ALBUM"
THE MIRACLE OF YOU!
TO HELP SELF LOVE & SELF KINDNESS FROM WITHIN
In Partnership With New York Times Best Selling Author Anita Moorjani

BIGGEST MILESTONE OF MY MUSICAL LIFE
MY SONG "MY HEART" WAS USED TO HONOUR THE AMAZING "LOUISE HAY"
AT HER 90th BIRTHDAY PARTY IN SAN DIEGO, CALIFORNIA, USA

LIVE-STREAMED AROUND THE WORLD
3 MINUTES 50 SECONDS OF 2000 PEOPLE LIVE - SHARING A MOMENT OF "CONSCIOUS MUSIC"
HONOURING THIS ICON OF WELLNESS AND THE OWNER AND FOUNDER OF
"HAY HOUSE PUBLISHING"
This Charity Event Made Over $150,000 For Louise Hay's Charity!
The Very Famous Dr. Christiane Northrup - Shared Love For Paul Luftenegger's Interview!
"Here's a wonderful Sunday message about what love really is. Thanks for helping me take the love HIGHER on planet EARTH today through your amazing voice and talent" -- Dr. Christiane Northrup
PAUL LUFTENEGGER'S - NEW SINGLE "NORTH STAR"
RELEASED NOVEMBER 1st, 2016
Inspired By New York Times - Best Selling Author
​Dr. Christiane Northrup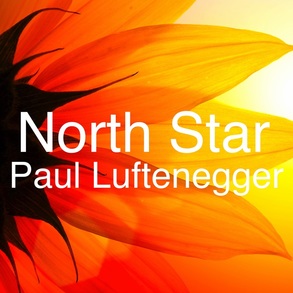 ---
PAUL LUFTENEGGER'S MUSIC
IS USED AROUND THE WORLD BY YOGA TEACHERS
November 2016
YOGA MOM Sends Paul Luftenegger This Video & Letter
Sharing How Paul's Music and Song "My Heart" Has Helped Her In Her Daily Flow Healing!

A Beautiful Letter of Gratitude From Louise In Cyprus,
"What I want to convey and share is definitely self love!!! I have had a hard battle with self loathing and negative self talk and I have come such a long way. I am still working on it; some periods more than others but I am very aware of the mechanisms that are at work. I have been practicing yoga for years and it has helped me so so much. I have found a deep appreciation for my body and my mind though yoga and I wish so deeply that everyone could/would experience this. I believe yoga is for everyone!!! It Can be any type of yoga and meditation combined and it can be done so simple.

With Paul Luftenegger's music I have reached a deeper connection in my flow because of the lyrics and the music; it just becomes such a potent combination of Love. I would like to THANK YOU Paul Luftenegger, for your music!!!

I share my yoga related posts on my Instagram account @parpamamma
That's where people can find me. Biggest hug dear Paul. 😊Louise Francesca Lastrina."
NATURE WALK WITH PAUL LUFTENEGGER & HIS MUSIC
November 2016

PAUL LUFTENEGGER - WANTED TO SHARE A PIECE OF CANADA'S PRECIOUS NATURE THAT HELPED HIM HEAL AFTER HIS FATHER'S SUICIDE IN 2011 - PAUL TAKES YOU ON A GORGEOUS NATURE WALK THROUGH "SPRINGBANK PARK" WITH HIS MUSIC
THIS IS ONE OF PAUL'S FAVOURITE PARK'S WHERE HE WROTE MUCH OF HIS MUSIC INCLUDING HIS SONG "KEERASHA"
PAUL LUFTENEGGER SHARES AN INTERVIEW TO EXPAND LOVE WORLDWIDE!
PAUL LUFTENEGGER'S LIVE INTERNATIONAL "HAY HOUSE RADIO" INTERVIEW
​WITH DR. CHRISTIANE NORTHRUP
WEDNESDAY JUNE 29th, 2016
​11am Eastern / 8am Pacific / 4pm London (UK)

Paul Luftenegger's New Song "I BELIEVE IN YOU" Worldwide Debut!
With 3 Key Loving Intentions and Reminders:
1. Help The Children
2. Help The Endangered Species
​3. Help Our Precious Planet
​
CLICK THE FOLLOWING LINK TO LISTEN LIVE WEDNESDAY JUNE 29th, 2016
Recommended TEST Prior To Interview Time For First Time Hay House Radio Users!
http://www.hayhouseradio.com/#!/
THIS IS ONE OF THE BEST BLESSINGS OF MY LIFE!
To See An Angel Like Kira Fisher In This Video Share Her GORGEOUS Love
For My Music Changed My Life!
Kira Is Such a MAGNIFICENT Soul Sister and I Can't Wait To Meet Her One Day To Give Her A Giant Hug!
Thank You Kira - For Letting Me Share This Video!
​I Am Truly and Deeply Grateful!
​Namaste!
Paul Was Invited To Be Interviewed By Sister Jenna From Washington DC
Sister Jenna Has Worked With The Oprah Winfrey Network, Huffington Post Contributor,
​and on The 100 List of Most Influential Global Leaders Empowering Women Worldwide

​America Meditating Radio Show - Worldwide Interview With Paul Luftenegger
Interview Date: April 22nd, 2016
(​Replay Link Below)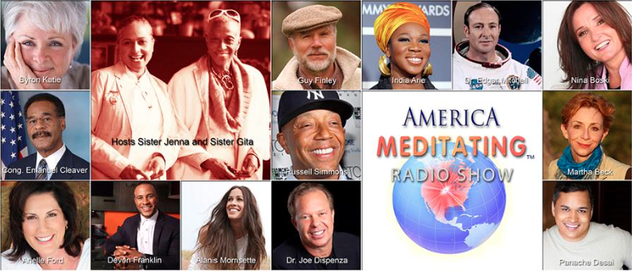 ---
MILESTONES
"OPRAH WINFREY HOLDING MY CD's IN HER HANDS
WITH LOVE FOR THEM!" - Paul Luftenegger

Performing On Stage With New York Times Best Selling Author Anita Moorjani
NEW YORK TIMES BEST SELLING AUTHOR ANITA MOORJANI WRITES PAUL AFTER BUYING ALL OF HIS MUSIC ON ITUNES TO THANK HIM!
HIS HIGHNESS PRINCE SISOWATH RAVIVADDHANA MONIPONG OF CAMBODIA WRITES PAUL WITH LOVE & GRATITUDE FOR HIS MUSIC!
SYNDICATED RADIO SHOWS INTERVIEW PAUL BROADCASTING TO MILLIONS OF LISTENERS WORLDWIDE!
LETTER FROM OPRAH'S O MAGAZINE THANKING PAUL FOR HIS MUSIC FROM NEW YORK CITY!
FEATURED BY GLENN CLOSE'S MENTAL HEALTH NOT FOR PROFIT: BRING CHANGE 2 MIND!
NEW YORK TIMES BEST SELLING AUTHOR ESTHER HICKS THANKS PAUL WITH HAPPY TEARS OF GRATITUDE FOR HIS MUSIC!
THE ICONIC LINDA PERRY FOLLOWS PAUL ON TWITTER @LUFTENEGGER!
CBS / THV11 COVERS PAUL'S GAY POSITIVE SONG 'IT'S ONLY LOVE' WITH HRC & USA GAY TEEN HERO!
PAUL MAKES THE MARCH 2014 COVER OF NEW YORK CITY REVGAY MAGAZINE!
CANADIAN MUSICIAN MAGAZINE EDITOR IN CHEIF INTERVIEWS PAUL FOR CM RADIO!
LGBT POSITIVE SONG 'IT'S ONLY LOVE' HITS MORE THAN 33K VIEWS ON YOUTUBE!
CBC INVITES PAUL TO TOUR CBC HEADQUARTERS IN TORONTO CANADA!
GAY LIFE TELEVISION INTERVIEWS PAUL TO INSPIRE KINDNESS IN PITTSBURGH USA!
DIAMOND LIGHT (SINGLE) WINS 2013 INTERNATIONAL SONGWRITING AWARD!
DEVA PREMAL & MITEN (DP&M) WRITE PAUL THANKING HIM FOR HIS MUSIC!
ONTARIO PREMIER KATHLEEN WYNNE HONOURS PAUL'S SUICIDE AWARENESS WORK!
INTERNATIONAL MEDIA UNITE & COVER PAUL'S INSPIRING MUSIC STORY TO EXPAND LOVE!
PAUL'S 'DIAMOND LIGHT' RECORD / ALBUM WINS TOP 10 ALBUM IN LONDON!
FOLLOWED BY CBC, NIKI TAYLOR, & TAYE DIGS ON TWITTER WITH TWEETS FROM K.D. LANG!

---
SPECIAL LOVE INTERVIEWS
Over 240 Million Listeners on iHeart Radio Each Month!
LOVE IS EXPANDING LOVE AROUND OUR WORLD WITH MY NEW ALBUM!
i h e a r t r a d i o & A r r o e C o l l i n s !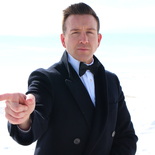 ---
PRESS RELEASE -- VIDEO INTERVIEW TO EXPAND LOVE OCTOBER 23rd, 2014
PAUL LUFTENEGGER GIVES HIS FIRST FULL LENGTH VIDEO INTERVIEW BRINGING HIS NEW ALBUM "LOVE EXPANDING LOVE" TO LIFE WITH SWISS FILM MAKER
MASSIMILLIANO TURCI -- SHOT IN LONDON ENGLAND
SPECIAL EXPLANATION WHY PAUL LUFTENEGGER DEDICATED HIS ENTIRE ALBUM TO
OPRAH WINFREY AND THE OWN TELEVISION NETWORK!
Thank you Max for flying to London England From Geneva Switzerland!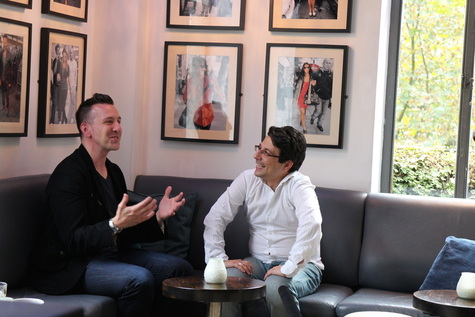 ---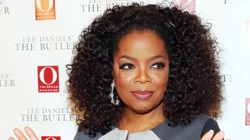 ---
---
CALLING ALL ANGELS TO HELP THIS MESSAGE REACH THE BEAUTIFUL
OPRAH WINFREY & OWN TELEVISION NETWORK
"BUILD IT AND THEY WILL COME WITH LOVE EXPANDING LOVE FROM WITHIN THEIR HEARTS!
UNITED IN THE SPIRIT OF TOGETHERNESS!"
~ MUSIC GIVES THE HEART WINGS TO FLY FAR BEYOND OUR SKIES ~
BRINGING MY NEW ALBUM 'LOVE EXPANDING LOVE' TO LIFE IN LONDON ENGLAND
FOR OUR WORLD WITH DOCUMENTARY FILM MAKER MASSIMILIANO TURCI
WHO FLEW TO LONDON FROM SWITZERLAND TO EXPAND LOVE WITH PAUL!
FILM INTERVIEW WITH A SPECIAL DEDICATION TO OPRAH WINFREY AND OWN TELEVISION NETWORK!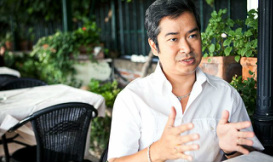 ---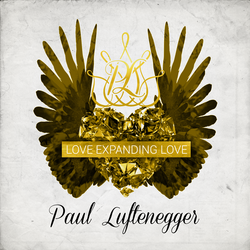 ---
PRESS RELEASE August 14th, 2014
GOD LOVES YOU -- Paul Luftenegger's Newest Song From His Upcoming Release of His
LOVE EXPANDING LOVE PROJECT TO INSPIRE AND EXPAND LOVE FROM WITHIN!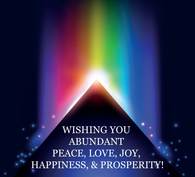 ---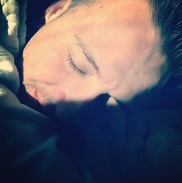 ---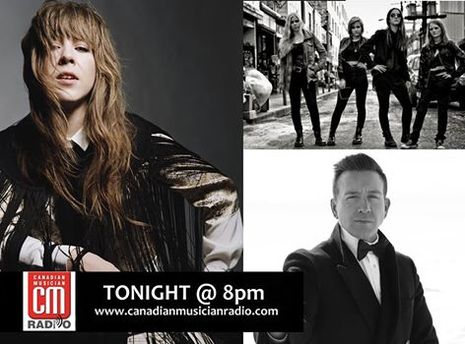 ---
PAUL LUFTENEGGER'S KICKSTARTER PROJECT "LOVE EXPANDING LOVE" WAS FULLY FUNDED ON JULY 7th, 2014 TO CREATE A NEW ALBUM TO INSPIRE LOVE & GLOBAL KINDNESS FROM THE HEART SPACE WITHIN!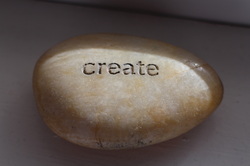 ---
Take 30 Minutes For Your Heart & Share a Moment With Me and Three Songs I Wrote and How They Came To Be With Personal Stories I Share Behind Each Song On My First International Blog Talk Radio Interview With The Lovely 5 Time Gold Star Review Author & Radio Host 'Soul Dancer' Located in Hawaii
Interview First Aired Internationally on May 29th, 2014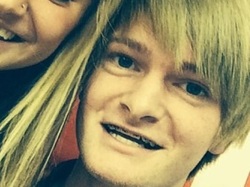 ---
Meeting Gay Teen Hero Taylor Ellis & His Amazing Mom Lynn
Little Rock Arkansas U.S.A. May 5th - May 8th, 2014
Taylor Ellis Made National/International News For Being Deleted From His
High School Yearbook For Being Gay - I Flew To Little Rock Arkansas To Meet and Support Him!
---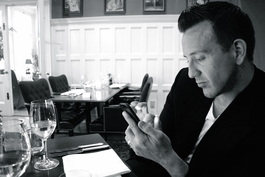 ---
PRESS RELEASE - JANUARY 14th 2014
DIAMOND LIGHT RELEASES IN 100+ COUNTRIES AROUND THE WORLD
TO INSPIRE GLOBAL KINDNESS FUELLED BY LOVE
MUSIC AND LYRICS BY PAUL LUFTENEGGER
PRODUCED BY AWARD WINNING CANADIAN PRODUCER ARUN CHATURVEDI
PRESS RELEASE - November 8th, 2013
DIAMOND LIGHT CONCERT SERIES BY PAUL LUFTENEGGER
International Singer/Songwriter Inspiring Global LOVE & KINDNESS Through Music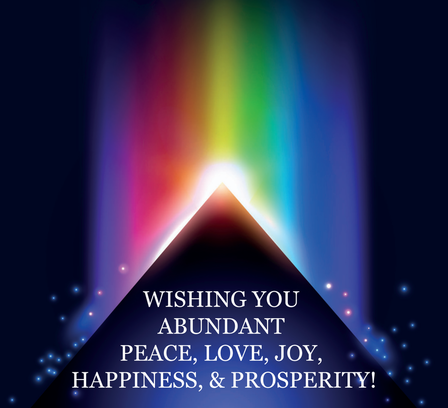 ---
Oprah's OWN Network Is Changing The World With Positive Loving Inspired Intentional Television
By Paul Luftenegger - November 1st, 2013
Press Release - Last Single 'California' From Paul Luftenegger's Third Album 'Diamond Light'
Release Date: September 9th, 2013 - Available on iTunes Internationally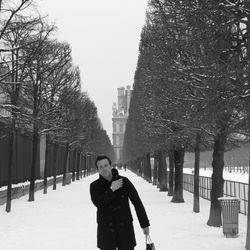 ---
North Carolina Mom about her children and my music. This video was made by her 11 year old son who is a Nature Photographer - There is no greater Love than Love from a child's beautiful heart...
If You Would Like To Email Me Directly Please Do!
I Honour You And I Will Do My Best To Write You Back Personally!
info@paulluftenegger.com
If Called Please Share My Music With Someone You Love!
To Purchase Music Please Click Purchase/Blog or Simply Explore My Music & Story

Listening Will Always Be Free on My Website
"LOVE IS THE TRUE CURRENCY OF THE PAST THE PRESENT AND THE FUTURE!" (Paul Luftenegger)
PRESS RELEASE - NEW SINGLE - BREATHE - AUGUST 8TH, 2013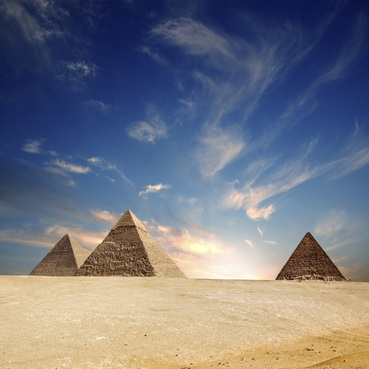 ---
Press Release - New Single 'One Day'
Release Date: July 14th, 2013 - Available On iTunes Internationally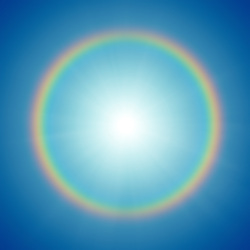 ---
New Single Release - June 21st, 2013 - Diamond Light

---
New Single Release - June 14th, 2013 - Universal Love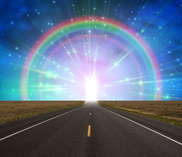 ---
Please Nurture Nature
This Is a Photograph of Beautiful Bermuda - Our Earth & Waters are Miracles - Please Help Keep Them This Way!
New Single Release - "Mending" - June 7th, 2013
Press Release - June 6th, 2013
'YOU'RE A STAR'


---
LISTEN & SHARE FOR FREE or PURCHASE FOR YOUR LIBRARY ON ITUNES
PRESS RELEASE - May 18th, 2013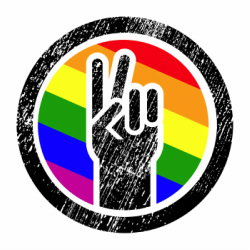 ---
PRESS RELEASE - May 17th, 2013
'BEAUTIFUL WORLD' Information (Suicide Awareness)
PRESS RELEASE - April 3rd, 2013

Worthy© By Paul Luftenegger
Released Internationally on iTunes & Amazon.com (100 Countries)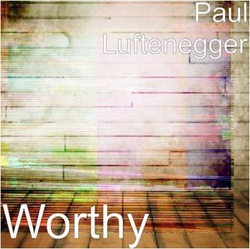 ---