Andre Doucette with Academy Award Winning Jared Leto
Singer For Thirty Seconds To Mars

"Paul is a bright light, a gifted songwriter and a dedicated artist.
I've worked closely with him in the studio and can honestly say he is one of my favourite people on the planet." -- Andre Doucette

Andre Doucette is a Professional Sound Recording Music Production Engineer
Recorded "Worthy" in 2012 for Paul Luftenegger
Recorded "Beautiful World" / "Blessings From Above" in 2011 for Paul Luftenegger

---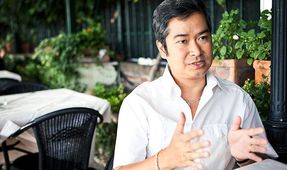 THE PRINCE OF CAMBODIA CONTACTS PAUL TO SHARE HIS LOVE
FOR PAUL'S NEW ALBUM 'LOVE EXPANDING LOVE'

"I just listened to your marvellous voice and it made me fly in the lovely clouds surrounding Rome."
His Highness Prince Sisowath Ravivaddhana Monipong of Cambodia

---

ANITA MOORJANI -- New York Times Best Selling Author of The Book
"Dying To Be Me", a Professional Speaker Including TEDx Guest Speaker

Anita had a near death experience after battling cancer for 4 years and within days of coming out of her coma she fully healed!

"I'm listening to your music now and loving it! You have an amazing voice! Thank you for sharing your music with the world. x" -- Anita Moorjani

"Wow, thank you, Paul!! I'm going to purchase all your music from iTunes today! It really stirs something in me! It really resonates with what I felt during my NDE! Much love." -- Anita Moorjani


Sheila Gale has been heard on the airways for over 30 years on more then a dozen AM & FM stations from Los Angeles on KMPC AM710 to Monterey, on KWAVE 97FM to International Internet Radio




"Paul's music, voice, and passion bring deep love to my heart and tears to my eyes, EVERYTIME I listen.
I listen each morning and before I sleep, and I feel better! I love this precious Being named Paul!"
Sheila Gale
ESTHER KICKS OF ABRAHAM HICKS

6 Time New York Times Best Selling Author

Esther Hicks

of

Abraham-Hicks

who is also One of the founders and contributors of the amazing book/movie 'THE SECRET' Sent me a message that read:

"Sitting here with happy tears flowing as I listen to your beautiful music.
Yes, let's figure out what we can do together! Love, Esther"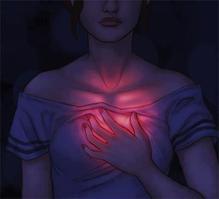 LETTER FROM AN AMAZING THERAPIST - From Minneapolis, Minnesota USA
"I wanted to share how your music impacted the world today. I facilitied a class to a group of women residents of a domestic violence shelter on the power of our thoughts and words and how they create our reality. Part of my teaching was how to initiate self love by placing your hand on your heart and saying "I love you" I had them do an execrise of drawing a heart on a piece of paper and then trace their hand over it. They were instructed to write loving mantras within the lines of each finger and when they were done to put their hand On their heart and close their eyes. As they did this I had your song, My Heart, playing in the background...by the end of the song there were several souls expressing tears, allowing vulnerability and love to flow...the love and energy felt in the room was one of the most beautiful, powerful experience...thank you Paul for living your dream and sharing your gift of healing love and light with the world. I love you shine on!"

---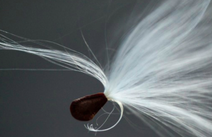 LINDA STEWART - PROFESSIONAL CONSCIOUS EVENT CREATOR - From Ontario Canada
"Congratulations Paul...I am so excited for you and for those that will get to hear what your heart has expressed so well through your music. When I want to dance, I put on Mamma Mia; when I want to exercise, I crank up the rock; when I want to feel, I put on my country tunes; but when real life happens and I want to heal and be lifted to where I can get a whole new perspective on life, I go quickly to your music because it is the purest form of love I have ever experienced. Thank you Paul for being you and bringing a whole new dimension to not only my life but all those that will be healed through your gift!" - Linda Stewart
http://alindastewartevent.com
---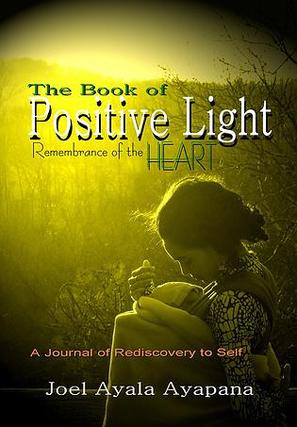 Letter From Joel Ayala Ayapana - Author of "The Book of Positive Light"
Author / Writer / Motivational Speaker / Talk Show Radio Host & Producer of Quantum Mindfulness Radio

"Paul... You have reached Critical Mass Brother!!! And as you are more than able to shine your LIGHT... It emanates a glow from all around you that also illuminates and reminds people of their own SHINE. You are the SPARK... lighting away the very candle of all other candles from all around you. And, Paul, that very Flame of which you are rekindling... from one Heart to the very next... is the very Flame of Christ Consciousness!!!!!!!!!!! According to Marianne Williamson, author of many many books, (as you and I well know) she had made mention that the "Second Coming" lies one, not from outside of ourselves, but from within... EACH... AND... EVERY... ONE... OF...US!!! "We are the ones that we have been waiting for." (Marianne Williamson) And as you are literally recreating the very FIELDS from all around you... and in then... thus us... in POTENTIALITY... in CONSCIOUSNESS... you are essentially manifesting and co-creating UNIFIED FIELDS of Newer and Higher Realms of POSSIBILITIES... from around us in COLLABORATIVE STRENGTH BROTHER!!! Paul... we are Rediscovering our GREATNESS... TOGETHER... HAND-IN-HAND-IN-HAND. THIS IS OUR PEACEFUL RE-VOLVE-LUTION... in EVOLUTION TO HEIGHTENING CONSCIOUSNESS. Please say HELLO to the Council of your Diamond Light... for me... Dear Brother. I SEE YOU FROM WITHIN ME: TRUTH!!! Namaste. In Lak'ech Ala K'in. Sat Nam."

---

Letter From Edmonton Alberta Canada - December 19th, 2014
"One day, some sweet soul posted a link for 'MY HEART' on a Facebook page. At that time I was completely unaware of you and this amazing gift you share. Hearing your beautiful voice for the first time, I sat there with my hand on my heart and said "I Love You" as your voice suggested, bathed in a flood of tears as I hit 'repeat' many times. It was truly a healing experience for me. This morning as some old, stored pain arose in me, I was guided back to your music. The songs 'Worthy' and 'God Really Loves You' as well as others were exactly what comforted me, as if an Angel was singing directly into my Heart. Paul, I have deep gratitude and love for you and your love infused, light-filled music Namaste"

Letter From Santa Fe New Mexico - November 3rd, 2014
"Beautiful Paul! This light we share, this love we invoke is ever renewing itself in our connected hearts. It is such a privilege to express and share it with you. How magnificently you carry this flame and share it with all. I have no doubt of the continued success of your journey. I have spoken of your amazing life many times to friends and family. People are always impressed with the power of your ability to find and share light. I believe the light that inspires you intends to continue to help many souls in this era of transformation. I feel so blessed to know you."

NOTE FROM MILPITAS CALIFORNIA - November 2nd, 2014
"You're music has always been beautiful as are you. That said, I found these new songs to be even more heart felt. I felt emotional upon listening to several of them. So heart opening. What an amazing gift you are sharing with the world. You are a beautiful light worker with a truly open heart. In most grateful appreciation for all you do and are dear soul.
Love and Blessings!"

Dr. med. Ulrike Schutz Writes Paul Thanking Him For His Music From Munich Germany
"Much Gratitude Paul Luftenegger for your Music of LOVE. Your beautiful heavenly HEART VOICE and your heart-touching Lyrics are melting away all grief, sorrow and heartache, lightens up all hearts in Love, Joy and Peace.
Wish you from my heart to your heart LOVE EXPANSION all over the World."

NOTE FROM SWEDEN - October 17th, 2014
"Love your music - I start and end my day with your songs.
You have a beautiful voice and thank you so much Paul for lightening up my heart with your music."

NOTE FROM ARMADALE AUSTRALIA - October 18th, 2014
"Just heard your music Paul. Love it. Your love shines through every word.
If everyone could hear you and feel as I do there would only be peace in the world!"


Letter from a Gorgeous Heart in Paraguay - South America
"Dear Paul, Thank you. From the bottom of my heart. You made me cry. I really have no words to describe this feeling that I'm feeling. I really think that this Universe is so amazing, and there are miracles around the corner. But sometimes I have no words to express how blessed and Loved I am. Your song "Dreaming Again" makes me cry every single time I hear it. You are such a blessing for my life and for many people's life, it's like a transmutation, a transformation into love I felt that there's hope even in the darkest night, your music, your songs are pure light and makes me feel alive, makes me believe again, that no matter the struggles, there's an Angel taking care of us.

As a gay man, I have been through really tough times, I really have been in the darkest side of life. I spent most of my life living in non-acceptance, trying to be someone else, someone that society wanted me to be, someone that my parents wanted me to be. That really hurt me, at the point that I felt really lonely and hopeless, I even had suicide thoughts (around four years ago) Then, came the transformation. I started psychological treatment, and the Light started to shine in my life.

Here in my country, homophobia is still a big issue, there's no freedom to marry, there's no equality. But I still have hope, that things will get better some day, for now, I try to be the best human being that I can be, practicing forgiveness, and being kind to every person I meet. That's why Your Songs, Your Messages are tremendously important in LGBT youth, it's the spark in the middle of the night.

I want you to know that I will keep supporting your work as long as I can, buying your songs, spreading the word, and united, I'm sure we'll make a huge Ray of Light to fill with Love and Grace, every single heart in this Planet Earth, through forgiveness, through UNCONDITIONAL LOVE.

THANK YOU FOR BEING A RAY OF LIGHT, A PURE SOUL, A BROTHER OF LOVE! Thank you for your song, the best birthday present EVER!
With much love and Light, from Paraguay."


LETTERS About My Song 'FLY' from My Album/Record: 'LOVE EXPANDING LOVE'

San Jose California USA: "I LOVE this song, BEAUTIFUL Paul! It REALLY speaks to my Heart and reiterates to me, as a Mom and a Grandmother, to keep encouraging my son and grandson with their WONDERFUL gifts that will contribute to their own lives and to the Earth! So tenderly did you share with us your Mother's words of encouragement/support for you AND your BEAUTIFUL words about your Father's HEART of GOLD and your commitment to your Father that you will 'FLY", which you TRULY are!"

Santa Barbara California USA: "Tears, Love love love, you are so amazing!!! Tears tears tears. Thank you so much for your diligence and keeping on keeping on As I said before these songs are speaking to all the lightworkers who've had to barrel through this life forgetting who we are and now waking up and with you and your music to inspire us and open our hearts and our chakras and to remind us that when we remember who we are we can go ahead and shine that love everywhere. more tears. I'm so so happy that we have connected, not surprised just genuinely thrilled to the core I still listen to 'KeeRashA' everynight. I've listened to it many times when I just needed that extra boost to raise my frequency back up. I love you Paul Luftenegger you are an angel from heaven. xoxo You are changing the world my dear friend and I'm here to help you!!!!"


Production Artist - Seattle Washing USA
"The path of exploring love is about discovering who we really are, as we experience love based on our connection to our unlimited self. In discovering our "self", we may find that we retain preference that are not shared by others, this is of course okay since we continually are taking the steps to remember through our specific roles we have chosen for this life's journey through experience. This journey that Paul Luftenegger shares on his website speaks to his resounding truth which he has found and continues to reveal from his personal experience. The music at
www.beekindness.com
can remind you of just what someone looks and sounds like when they are knowing their alignment with their path. Thank you Paul!" (June 17th, 2014)
LETTER FROM A BEAUTIFUL MOM WITH AGORAPHOBIA ABOUT MY MUSIC AND WORK WITH KINDNESS
"Hey Paul! I've been meaning to message you for some time now! Not only to tell you how absolutely proud I am of you, but also to thank you. 2 years ago I was diagnosed with severe panic disorder. Until recently, I haven't been able to leave the house and every day is a struggle with agoraphobia and anxiety attacks. Your strength and dedication to world love, peace and kindness has literally helped me in so many aspects of fighting this horrible disease. What you have had to endure with the passing of your Dad and the way that you have found your true path in life is incredibly inspiring. It pushes me every day to fight and be strong. I've been on a journey for some time now to try and encourage global kindness (hence my love for Ellen! "Be kind to one another"). SO THANK YOU my dear friend!!! Words can't explain what you have done for me in your own accomplishments. I envy you and again, could not be more proud! If only every soul could be as kind and strong as yours.
XOXO!!! Keep on keepin' on . Much love!" (April 3rd, 2014)

The World Famous New Age Singer - Deva Premal & Miten (DP & M)
Thank Paul for His Album
'Diamond Light'
"So happy to see that you are getting your music out more and more and that it blesses those who experience it.
The world needs it! I am listening to it while I am writing this message...it's beautiful!
Thank you for sharing it with us. Have a most blessed time sharing your light and yourself through your music!
With Love From Us Both -- Deva"About Deva Premal & Miten
- accolades from Eckhart Tolle, who calls their music "pure magic."
Hollywood movie icon Cher cites Deva's The Essence as "My favorite CD to do yoga to."
Motivation guru, Anthony Robbins, describes Miten's
Songs for the Inner Lover
album as "Passionate and powerful."
London, Canada - Diamond Light - Steven Hardy - Professional Published Singer/Songwriter
"This is a beautiful, moving, gorgeous song! And I love your voice, Paul!"
Toronto, Canada
"Every song is so Angelic & Simply Divine!"

Chennai India - Universal Love
"Not every voice texture can deliver the message of Universal Love. Yours totally does. Way to go! Thank you for such a wonderful piece! To Humanity and World Peace!"
St. Thomas Canada - It's Only Love
"Can't get the lyrics out of my head. Most touching song my life can relate to since Smalltown Boy. Video brings back memories of a friend from the past no longer here. Pauls lyrics say it better then I ever could have. Thank you Paul. To think that two weeks ago I had never heard of you, and only by chance I did. Perhaps fate does exist."
Kansas City Missouri - CD Purchased and Reviewed
"Got my cd yesterday Paul how wonderful the song California brought back fond memories of my home but understand that I have been blessed with a musical ear since early childhood this music transcends, it goes straight to the heart chakra. We need more of this kind of music to brake the grip of the Dark Music that enslaves our children you have opened a door for me Paul as I look inside I see wonder and love."
Doreen Virtue - International Published Author of More Than 50 Books About Loving Angels
http://www.angeltherapy.com
https://www.facebook.com/DoreenVirtue444
https://www.facebook.com/pages/Assertiveness-for-Earth-Angels
BE LOVE "Thank you Paul. You are a gifted song writer and singer!"
Emmanuel Dagher - International Public Spiritual Leader Best Known For His Co-Create Miracles Work
http://www.emmanueldagher.com
https://www.facebook.com/emmanueldagher1
UNIVERSAL LOVE "Wow!!! THANK YOU for sharing this beautiful song with me! You have such a great angelic voice!"
Mount Brydges, Ontario, Canada
"NEVER A DOUBT... I have no doubt that your beautiful music will take you wherever you want to go and help heal and inspire others on your journey. I play your album over and over and depending on my mood it soothes me in different ways. Hard to put into words. YOU GO!!!!!"
Maidstone, UK
"
Love the track 'Mending' seems to so resonate in my soul I guess it touches that place in my heart where I have suffered too x love to you"
Toronto, Ontario, Canada
"Keep up the good work! You are a wonderful human being and the world would be a better place with more people like you."
London, Ontario, Canada (Mom & Elementary School Teacher)
"
The world is so lucky to have you as a role model. I love your story of courage, resilience and perseverance. Your work is so important. Congratulations!"
Mother Shares My Music & Her Story, United States, SC
"Thank you, its awesome! The first time I heard the song (It's Only Love) I ran it into my daughter. I have told my kids for a long time we do not condemn anyone for who they love because LOVE is All There Is! Job Well Done. I sent this (news articles) to my contact list. Congratulations! I wish you the greatest success and I thank you for DOING SOMETHING to change this world."
Julie Berry - Award Winning, Canadian Poet from St. Thomas Ontario, Canada (It's Only Love - Song & Video)
"
The music, the lyrics and the images work together to make a very moving piece. A beautiful song, Paul!"
Odense, Denmark
"So much love that you share with all of us - Your voice is touching and beautiful."
Blumenau, Brazil
"I'm so thankful such touching singers like you exist and keep singing these inspiring songs, they are amazing! Thank you for this work! I read about you, I got to know about your story and that has moved me a lot... But I am sure that your new album will be a success, since hard work always returns good things to us!! (I'm hoping there will be an international version!!!) Paul, I will always keep listening and sharing your music, it is superb, for sure!"
South Carolina USA (It's Only Love)
"This is so beautiful Paul! This song's message sings right to our heart centers and invites a world divided by separation, songs to unite and to remember . . . we are each a unique and perfect part of a brilliant collective whole. It invites us to remember the One Song we truly are! Its Only Love is a powerful musical medicine for a world ready to heal, a global family ready to embrace one another, a planet ready to rise again into the higher frequencies of Love, Harmony, and Oneness! Blessings!"
San Francisco, California USA (It's Only Love - Song & Video)
"
That was just beautiful Paul! Precious video. This song should be a mainstream hit. Such heartfelt lyrics. In grateful appreciation for all you do and are. Blessings."
London, Ontario, Canada (It's Only Love - Song & Video)
"
Wow you made me cry this morning. Knowing your heart, and your family made this video even more powerful. This is a beautiful and important song Paul. You will help many with this work of art. Big hug to you.
Headland, Alabama, Nate Kelly
"I want to thank you for your music, for sharing your soul. As a Gay, Navy Veteran with P.T.S.D. I am dedicated to my own healing, and assisting others in their journey. Thank you for this glimpse into your heart. Love and Light."
Hamilton, Bermuda ("We are the superheroes of our time" - Quote from Paul's Song 'Universal Love')
"
So very appropriate in light of our historic day here in Bermuda (regarding the Government of Bermuda discussing equal rights for LGBT people). Thank you Paul Luftenegger for another wonderful song and addition to 'DIAMOND LIGHT'."
Sydney, Australia
"Beautiful Paul - We are all very proud of you down here in Oz (Australia). When are you having a concert?
Dublin, Ireland
"I wish you all the best to touch a lot of hearts - I am sure it will work. Much love!"
Verninge, Fyn, Denmark (Universal Love)
"Thank you Paul for sharing your new beautiful song - Heart and soul touching."
Milpitas, California, USA (Universal Love)
"This song is simply amazing Paul. Really touches the heart. You are making such a difference with your music.
Toronto, Ontario, Canada (It's Only Love)
"A Stunning Song! I have it on repeat!!!"
St. Thomas, Ontario, Canada
"You are an absolute delight. If the world was made up of just people like you....peace would be normal, love would be universal and controversy would be obsolete. We all need to learn how to make as many positive differences as we can in our lives. I truly appreciate what you are saying. Love the lyrics....love the music....Continue :)"
London, Ontario, Canada - Day Care Provider
"Hey Paul, I started a new baby today and she is NOT a good sleeper. Mom has told me she only sleeps for short cat naps - not a good thing. I had your cd playing in her room when I put her down and she slept for almost 2 hours!!!! You could market it as a sleep aid. Just wanted to share."
Cornwall, Ontario, Canada
"Your message is so wonderful! I am so happy that the world can see that! You are so deserving and amazing. Sending you love and congratulations!"
St. Thomas, Ontario, Canada
"WOW! WOW! WOW! You make the world a better place, Paul. I wish more people would let out their inner light. So many keep it quelled and locked away and when the odd one chooses to let it out, they become unique! Keep shining!!!!! I really enjoy your music but I enjoy you as a person even more:):):):):):):) Squishy hugs!!"
South Carolina USA
"There isn't a day that goes by that we don't think of you, and send you big streams of love! We listen to your music every day, at night as we roll into dreamland, and during our dinner hour. There is a magic in your music and a soul in your songs that is perfectly timeless and soothingly brilliant!
so many blessings are designed for you Paul! You have given your heart and soul and song in these offerings to the planet, and the planet is echoing back, your love 1000 fold!!!! So exciting!!!"
A BEAUTIFUL HEART FROM BRAZIL SENT ME THIS LOVING PHOTO!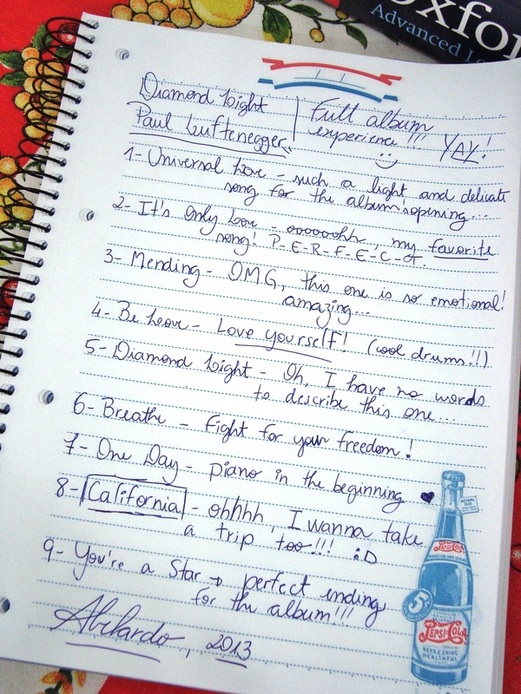 Going back to last year (2012) while writing 'DIAMOND LIGHT' (my new album), I met an amazing beautiful young man from Brazil via an ad I had out for my first two albums. This kind heart reached out to me with his gratitude and love for my songs from 'Blessings From Above/Beautiful World' & 'Worthy'.

Since that time, this amazing young man and I have kept in touch via email and because he was one of the first International friends I made through my music career, I decided to gift him my full new album 'DIAMOND LIGHT' before it was released as a way of saying thank you for believing in me.

I never expected this beautiful gift to come as a result including many subsequent wonderful emails of gratitude and love for this new body of work. I have had the most gorgeous gifts from the kindest loving hearts from all around the World and I am so thankful to Abe for this one. This amazingly kind young man was so gracious to allow me to share this letter with you by agreeing to have me post it here for all to share in it's love and light.

Thank you Abe for being the light in my heart and for believing in my love and talent. You are a reminder to me and many to follow every dream and rainbow. Thank you from the bottom of my heart and soul for being exactly as you are; you are truly beautiful! Sincerely, Paul
---
---
---
International Distribution For 'Blessings From Above' & 'Worthy'
Through The Following:
iTunes: Argentina, Australia, Austria, Belgium, Belize, Bolivia, Brazil, Bulgaria, Canada, Chile, Colombia, Costa Rica, Czech Republic, Cyprus, Denmark,
Dominican Republic, Ecuador, El Salvador, Estonia, Finland, France, French Guiana, Germany, Greece, Guatemala, Guyana, Honduras, Hungary, Ireland
Italy, Japan, Latvia, Lithuania, Luxembourg, Malta, Mexico, Netherlands, New Zealand, Nicaragua, Norway, Panama, Paraguay, Peru, Poland, Portugal,
Romania, Slovakia, Slovenia, Spain, Suriname, Sweden, Switzerland, United Kingdom, United States, Uruguay and Venezuela
LINK:
http://itunes.apple.com/ca/artist/paul-luftenegger/id506931802
CLICK THE LINK AND CHOOSE YOUR COUNTRY AT THE BOTTOM OF THE ITUNES PAGE

AmazonMP3
: Japan, United States, EU
eMusic
: United States, Canada, all of the European Union
Google Music
: United States
MediaNet
: Canada, United Kingdom, United States
MySpace Music
: Australia, New Zealand, United Kingdom, United States
Nokia
: Australia, Austria, Brasil, Finland, France, Germany, Indonesia, Ireland, Italy, Malaysia, Netherlands, Norway, Poland, Portugal,
Singapore, South Africa, Spain, Sweden, Switzerland, United Kingdom
Rhapsody
: United States
Spotify
: Austria, Belgium, Denmark, Finland, France, Germany, Netherlands, Norway, Spain, Sweden, Switzerland, United Kingdom, United States
VerveLife
: United States
Zune
: Australia, Canada, Europe, Japan, Mexico, New Zealand, United Kingdom and United States